Establishing A Culture Of Quality
Icon Steel realised early that an integrated approach to manufacturing is essential to ensuring the accurate chemical composition of the steel. Icon Steel invested in the Thermex process for quenching and tempering and allied with HSE for technological support.
In addition to the above, Icon Steel is equipped with an advanced testing lab and an efficient quality inspection team carrying out multiple rigorous checks. It has carved a reputation for consistent quality and producing specialised compositions such as Fe 500 D and products for coastal regions.
To exercise tight control on impurities like sulphur and phosphorus to very exact degrees calls for a lot of vigilance at every stage of manufacture from raw material onwards. It also calls for establishing a culture of quality among the members. Icon Steel has striven to achieve such an ethos across the rank and file of the company.
Icon Steel DS TMT bars
With its market experience of 30 years, Icon Steel launches a unique TMT Bar – DS Suraksha. Gone are the days when higher-grade steel shows a higher strength but with reduced ductility. Enough of compromise. In our breakthrough, its composition offers a perfect balance with both perfect Strength (S) as well as high Ductility (D).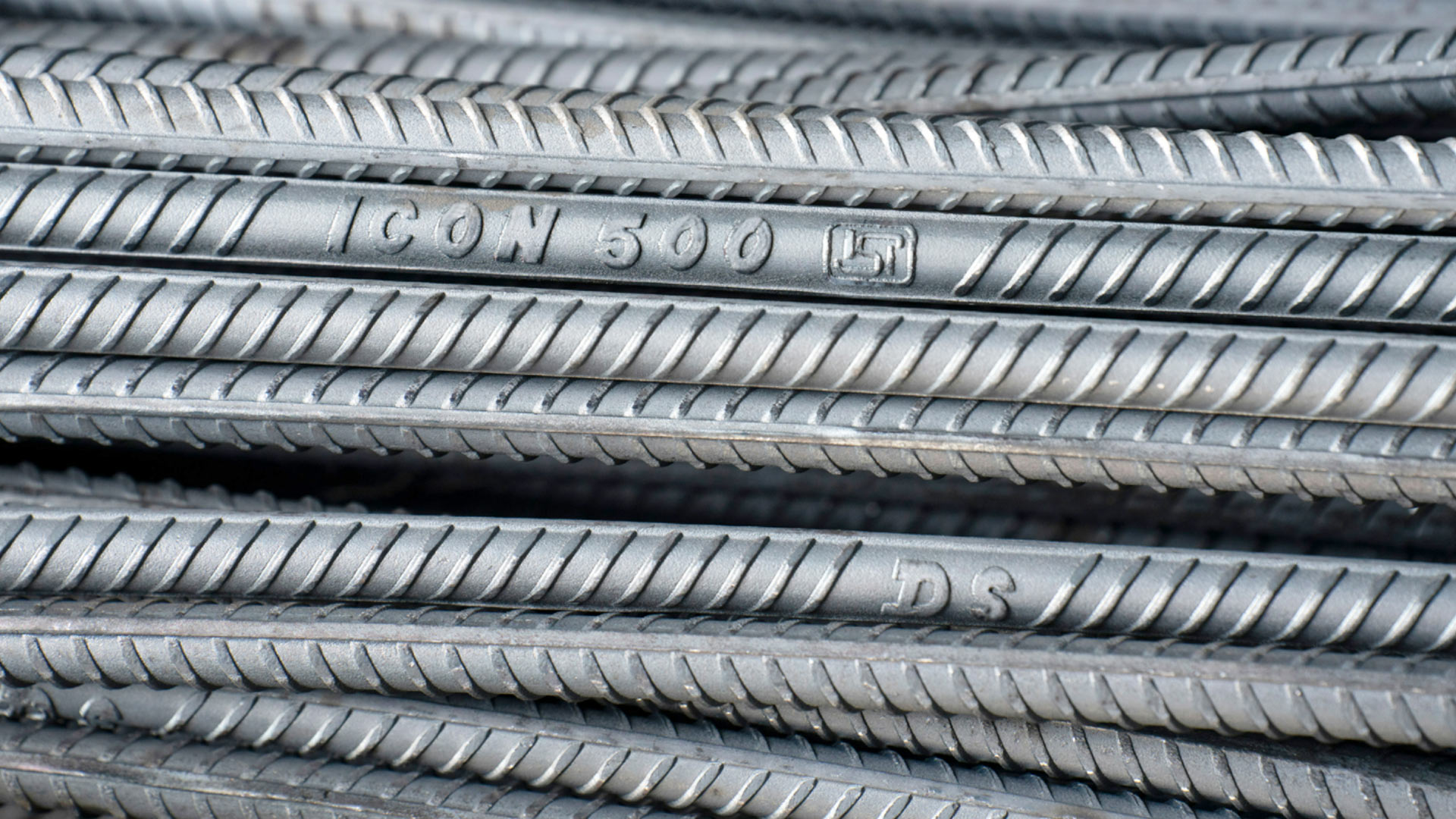 Technology
Icon Steel has adopted technology from the world's top steelmaking nation- Germany, to ensure its TMT bars are superior as steel products to CTD bars. This decision has helped it win the trust of construction technologists for following a global standard for making quality TMT bars.
Steel Tempering process for unique composition
How does the Icon Steel TMT bar acquire its unique properties on the surface and at the core? The secret is that the chemical composition is achieved accurately through the two phases of cooling which impart the TMT bar its unique property, where there is a difference between the peripheral layer and the core of the TMT bar. First, utilizing intensive cooling in the Thermex Water Cooling system, the surface is hardened forming a martensite zone.
However, the core is cooled slowly over a longer period in the open air, so a ferrite-pearlite structure at the core gives the steel better bendability which makes it stronger steel in your construction.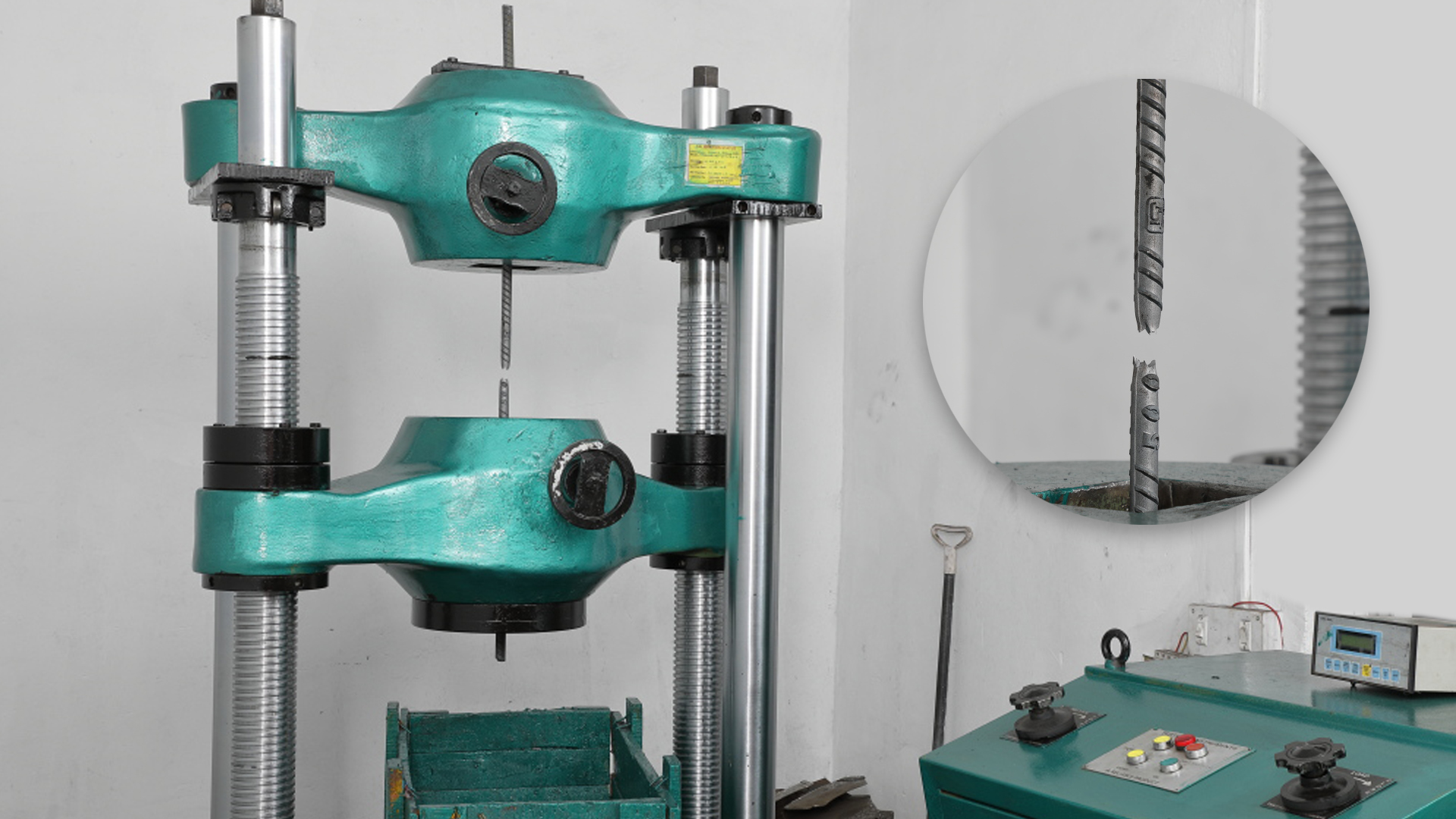 Quality is a matter of Culture
Icon Steel's products bear the IS:1786 and IS:13920 mark of the standards bureau. Each customer – whether individual or institution – is assured of a robust and lasting result.
Our products are tested thoroughly for chemical as well as physical parameters. The latest software tools are in use to keep pace with the state-of-the-art. We have specialised quality training for our personnel as part of our approach has built the culture of quality in the organisation.
Expanding Production
While our manufacturing started with a product new to the market back then, its acceptance and success have grown the demand considerably. TMT Steel is today a de facto standard, especially in the housing sector, and there has been an ongoing boom in housing, including governmental initiatives.
As our reputation for a quality product has spread across territories, we have been stepping up our production with the planned expansion of manufacturing and testing facilities.